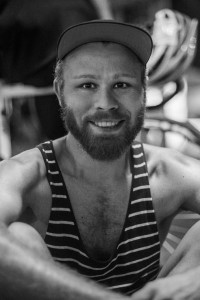 In 2014 Nils Laengner graduated from the University of Applied Sciences and Arts in Dortmund with a bachelor's degree in photography.
In 2012 he worked for NOOR, a photo agency and foundation based in Amsterdam, the Netherlands.
He graduated from School of Graphics and Design in Dortmund.
Nils Laengner was born in Dortmund/Germany in 1988.
He loves to get in touch with people. By using photography he wants to tell their stories, especially from their own point of view. That includes respect, dignity and a wide range of perspectives. In a world, which he perceives as more and more egoistic, he likes to confront people and sensitize them for others in totally different circumstances and situations.
He found his very own and special way to take pictures. Also he wants to break out of what he currently know and move on to new challenges.

Exhibition:
2013 – "Suck my Deck", Jan Grarup Gallery, Copenhagen, Denmark.
2014 – "The end of phosphor", University of Applied Sciences and Arts, Dortmund, Germany.
2015 – "Saints – Lieber unperfekte Heilige, als perfekte Scheinheiligkeit.", Reinoldikirche, Dortmund, Germany
2017 – "This Is Not Africa", Tyde Studios, Dortmund, Germany